Singapore degree show illustrates far eastern approach to design
|
Send to friend
April 5 2011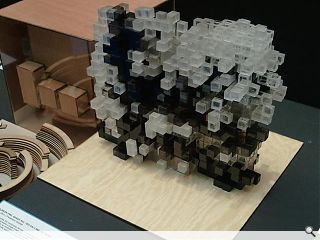 They may be 7,000 miles away but Singapore Polytechnic's design school and school of architecture have come up with some intriguing constructions for their 2011 degree show – as witnessed by Urban Realm reporter Katarzyna Uliasz.
With Uliasz taking time out to peruse the show we thought we'd share some of her discoveries in order to give a flavour for what the next generation of architects in the far eastern city state have been up to.
Captured in our main pic is a model crafted by Maureen Png, Sarah Hui, Yeo Kai Ling and Wu Rong. Dubbed Room Zero it is described as shaping the way we perceive our surroundings through expression of a series of light, sound and scent "scapes."
The light aspect of this trinity is fashioned as an agglomeration of two tonal sugar cubes.
Also catching the eye of our roving reporter was a series of models named "Labyrinth City", espousing a mixed commercial and residential development in the heart of Singapore.
With degree season now upon us here it will be interesting to note how architecture schools on this side of the world are faring.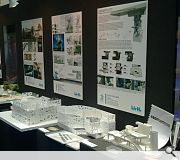 Labyrinth city adapts design solutions for Singapore's high density needs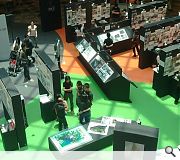 The light flooded interior of Suntec City's tropics atrium provided an illuminating venue for the show
Back to April 2011