Paris greenlights controversial "vertical city"
April 1 2011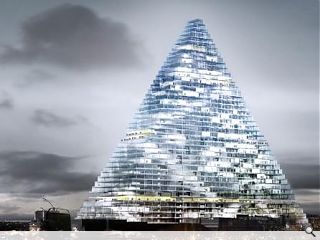 Seeking to take a new angle on inner city development Parisien planners have approved a giant triangular office and retail complex on the edge of central Paris.
Costed at £472m the complex will rise 40 storeys (590ft) above the French capital and has already elicited ire from proponents of Paris's heritage, including one Green councillor who claimed the proposal would overdhadow neighbouring properties and disturb the water table.
Jacques Herzog of architects Herzog and de Meuron has defended the scheme however, protesting that its form has been designed to "limit" overshadowing, adding: "One mustn't think of it as a tower It's more like a topography a vertical city."
Its approval comes ahead of moves by the cities mayor, Bertrand Delanoe, to overturn a 30 year outright ban on high rise buildings within Paris city centre this autumn.
Back to April 2011