Woodland Trust reforestation scheme approved for Dumbarton
March 31 2011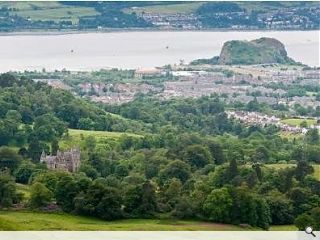 What will be Central Scotland's largest woodland creation scheme has been given the green light by planners, a move which will see tree planting take place on the 600 acre Maryland Farm.
The native woodland will be located in Lang Craigs on the outskirts of Dumbarton, eventually comprising some 200,000 Scots pine, rowan and birch trees within 12 years.
It follows an 18 month fundraising campaign in which celebrities such as Robbie Coltrane, Elaine C Smith and Carol Smillie got behind the initiative.
Carol Evans, Director of the Woodland Trust Scotland, said: "Years of grazing have dulled much of its magnificence but offers fantastic opportunities for native woodland creation. Scotland is desperate for new native woodland - it is one of our best habitats for wildlife, but surprisingly, is a scarce resource with only 4% of native woodland cover across Scotland and less than two per cent in the lowland."
Back to March 2011