Lomond Group bid to overturn Dundee hotel rejection
|
Send to friend
April 1 2011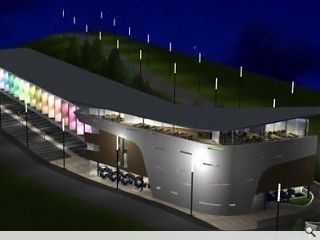 Lomond Group, the developer behind plans for a 102 bedroom hotel at Dundee Airport is to appeal against Dundee City Council's rejection of their planning application.
The firm is at loggerheads with the local authority over the suitability of Lomond's chosen site to play host to a hotel. Lomond contend that it is the only game in town as far as they're concerned; the Council claim the area is already saturated with hotels.
This impasse has necessitated the intervention of the Scottish Government who must now arbitrate on the appeal.
Based on a Spitfire's exhaust vent the aeronautical design is being touted as a "memorable" building but planners are adamant that the developer explain why it has failed to document any evidence of attempting to locate a city centre site.
Back to April 2011