Jaywick named as England's most deprived town
March 29 2011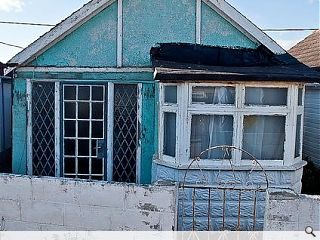 The north may play host to more than a few down at heel communities but in a geographic twist the coastal community of Jaywick Sands has been named as the most deprived place in England – despite boasting sandy beaches and being located in the prosperous south east.
Jaywick's unwanted accolade was bestowed upon it by the catchily titled Indices of Multiple Deprivation 2010, a government report which calibrated statistics relating to income, employment, health, disability, crime and living standards.
This found that deprivation in the towns Brooklands estate was such that it eclipsed any town in the north.
Located in a high risk flood zone the estate boasts ranks of 'seasonal' chalets built in the 1920's which are now lived in all year round. Four fifths of these are privately rented with ownership concentrated in the hands of a couple of landlords who market the two bedroom homes to housing benefit claimants at £450 a month.
Years of neglect have seen 62% of all working age residents of the dilapidated huts receive benefits on an estate which lacks tarmac roads - and even street lighting and pavements in places.
Neil Stock, Consservative leader of the local council, said the ranking was "embarrassing," adding: "It is depressing being number one, because we do take this issue very seriously. It's a problem beyond the scope of a district council. We need national and European intervention."
Images taken by Samuel Judge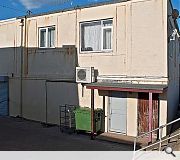 Councillors are keen to see the remainder of the estate demolished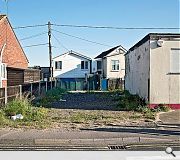 Not everyone wants to be beside the seaside
Back to March 2011