UN warns of climate change impact on cities
March 29 2011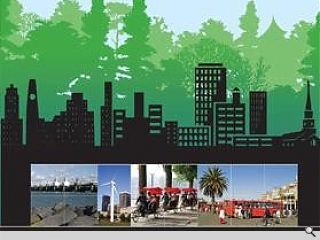 A UN report has warned that the world's urban areas are set to become the focus of a "deadly collision between climate change and urbanisation" if no action is taken to tackle rising emissions.
Noting that 70% of the world's emissions originate from urbanised areas, Joan Clos, director of the reports authors, UN-Habitat, expressed concern that cities could find themselves paying the price of inaction with heatwaves, droughts, downpours and rising sea levels.
Its authors contest: "These changes will affect water supply, physical infrastructure, transport, ecosystem goods and services, energy provision and industrial production.
"Local economies will be disrupted and populations will be stripped of their assets and livelihoods."
In addressing these concerns the authors called on urban planners to enforce measures which mitigate rises in emissions and energy usage whilst making ready adaptive solutions such as flood defences.
The UN calculates that each year the number of people who live in cities and towns grows by 67m, the vast majority of which is attributable to developing countries.
Back to March 2011