Locals put the heat on Newton Mearns incinerator plans
March 25 2011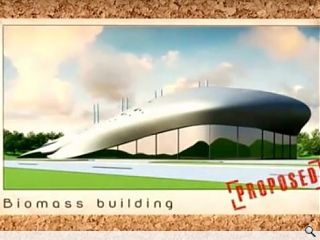 Controversial plans for a giant incinerator plant on Glasgow's suburban fringe have been subject to an incendiary public meeting.
Chris Williams of Lifetime Recycling Village, the developers behind the
incinerator plans
, descended into the community to attend a town hall meeting convened to debate incinerator - a burning issue for residents.
Williams, keen to accentuate the positive, was at pains to cite the jobs boost and the long term sustainability credentials stating: "We will recycle everything; even ash will be turned into products."
Williams added: "There are always fears with technologies, it's different. Traffic and health are usual things for a community to be concerned about and we're here to address those fears."
One such resident, Jessica Eagers Hardie, was having none of it however, saying: "We don't want it built where it is at all, we may be nimby's but we're quite proud of that. We're concerned about the health of our children. It's too big, the technologies are untested.
"We know its going to be a long fight and there's a lot of money to be made from this business however we live in this area because we want the best for our children. We want the best schools, we want the best environment."
Glasgow based Custom Design Practice have led the centre's ambitious design.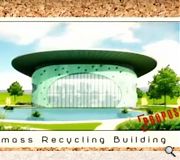 A visitor centre will be established to explain the plants operation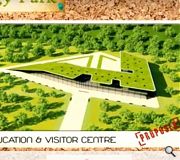 The total costs of the scheme is estimated at £640m
Back to March 2011