ASA11 now open for entries
March 25 2011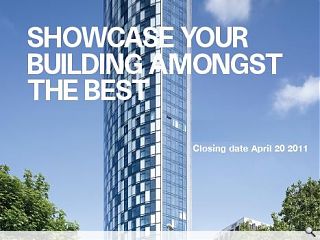 With spring in the air Urban Realm is formally launching the submissions process for the 2011 edition of the Architecture Scotland Annual, our yearly compendium of the best of the best in Scottish architecture.
This year we're setting a deadline of April 20 for buildings, so there are a good few weeks yet to
submit your buildings for our editorial panels consideration
.
Remember, every building submitted will be displayed online whilst those which pass muster with our panel will also receive coverage in the printed annual.
Old hands will know that the ASA is a bespoke book which contains the best buildings completed in Scotland or by Scottish architects in a given year.
It is distributed across key decision makers and opinion formers within local authorities, housing associations, universities, developers and contractors, providing a prominent platform to showcase outstanding work.
If you have any questions in regards to the buildings' submissions, please do not hesitate to call us at 0141 559 6082 or email us at info@urbanrealm.com
Back to March 2011