Resident evicted in Commonwealth Games clearances
March 24 2011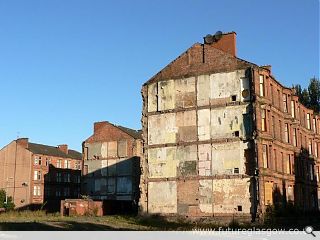 A Glasgow resident has been evicted from her home to allow demolition work to proceed in Dalmarnock, epicentre of Glasgow's 2014 Commonwealth Games.
Sheriff officers accompanied by dozens of police officers arrived at 05:00 this morning to enforce a compulsory purchase order obtained by Glasgow City Council.
Margaret Jaconelli was the last remaining resident in the block as neighbours accepted relocation offers.
Jaconelli remained steadfast however saying that the £90k on offer for the two bedroom property was insufficient to find an equivalent alternative residence.
GCC said that Jaconelli had been holding out for an unrealistic valuation and that an offer of alternative new housing remained on the table.
Some of the last surviving fragments of Dalmarnock's formerly expansive tenement districts will be flattened to make way for the Commonwealth Games athletes village – designed by RMJM.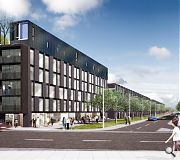 1,000 new homes are planned for Dalmarnock Village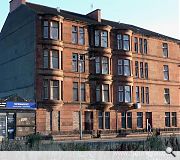 Existing high quality tenements are being bulldozed
Back to March 2011