RIBA president welcomes budget statement
March 24 2011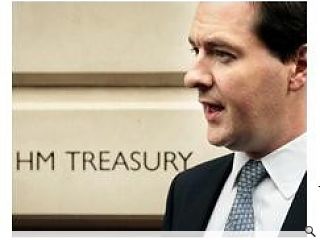 RIBA president Ruth Reed has responded to the chancellor's "budget for growth" which aims to harness development and planning reform in pursuit of economic growth.
Reed welcomed proposals to make it easier to convert commercial premises to residential; a shift in regulations which will dovetail with creation of 21 enterprise zones where planning rules will be relaxed and the creation of a green investment bank.
"The 2011 budget recognises the role of the construction industry and new development in stimulating economic growth", Reed averred. Adding: "The RIBA welcomes the potential for streamlining the planning system and for promoting development in enterprise zones provided that they are achieved in a framework that protects the essential requirements of sustainability and good design.
"The latest plans for a Green Investment Bank with its additional money, earlier delivery date (from 2013 to 2012) and moves to become a genuine bank for 2015 appear to be much more ambitious than expected and are very welcome. The bank should play a crucial role in building the new, much needed, green economy and in financing initiatives that can make a real impact such as the Green Deal."
Back to March 2011