Urban Realm vol.5 – out now
March 24 2011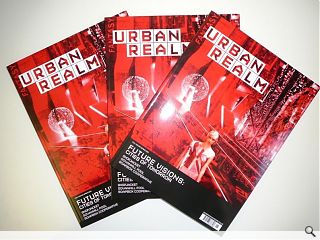 Spring is in the air, the sun has reappeared and Urban Realm vol.5 has just arrived back from the printers – all is well.
Yes, after assuming independence at the start of February we've been burning the midnight oil to bring you a bumper spring issue.
As the first issue to be published independently we have been looking to the future a lot and so we've cast our eyes forward and invited a futurologist to tell us what might lie lurking just over the horizon for our cities.
The seemingly outlandish future depicted may appear fanciful but, as anyone who's ever been surprised by the end of a weekend or lost count of their birthdays will tell you; the future is never very long in coming.
Indeed that future is being built today as we discovered when we caught up with a motorbike mad scientist who has developed an innovative approach to crowd dynamics.
Be a part of that future today and
pick up a copy
for your own window into the cities of tomorrow.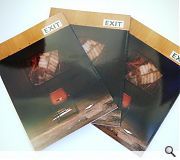 Urban Realm should be landing on doormats from Friday - but if the postman has missed you out then give us a shout
Back to March 2011