International design comp to be launched for Aberdeen City Square
March 23 2011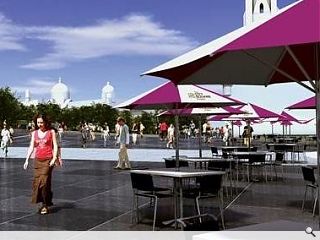 Malcolm Reading Consultants are to oversee an international design competition to produce a new landscaped garden for Sir Ian Wood's contentious City Square project.
This follows the
unexpected approval
of the gargantuan square last May when Aberdeen councillors voted 20-7 in favour of the proposal over a competing arts scheme from Brisac Gonzalez.
Since renamed as the 'City Garden Project' the £140m design comp will be formally launched in April with shortlisted designs made public in September.
Tom Smith, chairman of ACSEF said: "This is about creating something unique and very special for Aberdeen. It is about accessible gardens and parks on different levels, using the natural slopes of the site. It is about space, above and below, for all sorts of activities for everyone to enjoy."
Smith went on to say that the competition would ensure: "…street level access to green gardens designed and landscaped with trees, grass and plants for all seasons, potentially animated with water and light features."
£55m of private sector investment has been secured for the project, with a further £15m planned. This leaves a £70m funding shortfall which the council hope to bridge with a Tax Increment Finance application.
Back to March 2011