Revised Otago Lane plans submitted
February 17 2011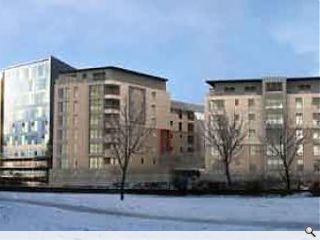 Otago Street Developments Ltd has submitted revised plans for a controversial residential led redevelopment of Otago Lane, Glasgow.
The west end development, adjacent to the River Kelvin, would house three separate elements, two substantial river facing blocks of flats and a mews development alongside the lane itself.
These will accommodate a mixture of 45 apartments and 4 townhouses which its architects, the ID Partnership, claim "provide an appropriate front to the river" and are "compatible with the historic form and urban grain of the Hillhead area."
Though the developers admit their proposal will result in a loss of greenspace it is stated that the use of natural stone, facing brick, glass and render, together with formal landscaping, will serve to enhance the amenity of that which remains.
ID add: "Currently the greenspace on the site is not very functional due to the topography of the site and lack of maintenance by the previous site owner, which has caused it to become overgrown, as a result of this it does not appear to be frequented regularly."
These words have failed to assuage some irate locals who have bandied together as the '
Help Save Otago Lane!
' pressure group. They intend to thwart what they call a "ridiculous proposal" which will trample upon the "bohemian uniqueness" of the cobbled alley.
David Narro are acting as engineers on the scheme.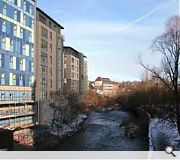 Objectors have until March 4 to dissent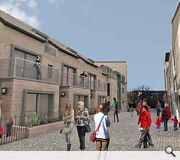 The 49 home development is one dwelling shy of the minimum trigger for a formal consultation process
Back to February 2011