Keppie secures £75m China commission
February 12 2011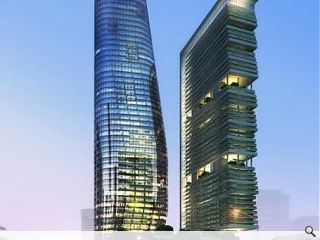 Keppie has been commissioned to design a series of 30 "corporate clubhouses" near the Great Wall of China, hot on the heels of winning design work for a 60 storey mixed use block at Zhnogda Plaza, Chengdu.
As well as making inroads into the Far East the practice has also met with success in the near north, securing the contract to design a £58m Orkney Schools project.
Keppie has also recently completed the new regional headquarters for SEPA in Aberdeen. Led by SEPA, the project was developed collaboratively with their partners Scottish Natural Heritage and the Joint Nature Conservation Committee.
David Ross, Design Director at Keppie said: "As well as successes here in the UK, we have also continued to establish ourselves further afield, especially in the Far East.
"From our Hong Kong base we have had the opportunity to work on a number of unique projects since completing the design for the Community Theatre in Huangshan early last year.
"China is a fascinating country and the diversity of issues facing it makes it an extremely exciting place for architects to work."
Back to February 2011