Urban Realm vol.4 content now online
December 7 2010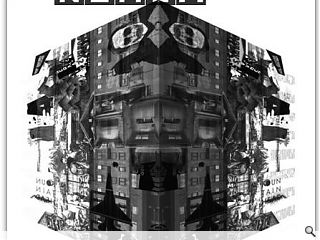 Missed the last issue of Urban Realm or simply looking out for a digital copy? Fret not, the answer to your quandry lies below...
Top Trump? - Urban Realm travels to Manhattan to get the full lowdown on the Donald's golfing vision.
The Rubble Club - We launch our call for entries for Britain's most explosive architecture award.
The Architecture of Happiness - Urban Realm speaks to writer Alain de Botton to find out how the principles of cheer can be applied to our buildings.
The Midland Hotel - Hemingway recounts how his childhood haunt has risen from the ashes and saved a seaside town in the process.
Grand Designs - Urban Realm pays a visit to Glasgow's reinvigorated Grand Central hotel, does it live up to its grandiloquent title?
Do we need architects - Is there more to unite creative professionals than divide? We speak to designers who've branched out into related fields.
Real Estates -A look behind the scenes at BBC fly on the wall documentary, The Scheme.
V&A At Dundee - The designs may be sublime but was the competition conducted fairly? Urban Realm investigates.
Scotland Vs Sweden - Alistair Scott paints an unflattering comparison between Leith and Hammarsby, where have we gone wrong?
Back to December 2010