Aberdeen architecture students embark on Delhi schools mission
August 19 2010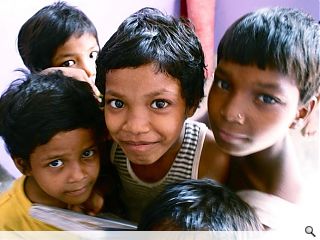 A group of architecture students from Aberdeen's Scott Sutherland School of Architecture and the Built Environment are ditching traditional bar and restaurant work this summer to undertake something a little more exotic, designing a school for an Indian charity.
Architecture student David Fleck first became acquainted with the charity, Anusaran, whilst spending six months teaching in their school three years ago.
He has remained in touch and has now been called upon to help realise their long term vision for a shelter for girls from surrounding communities.
Fleck will be bringing six fellow students with him on a three week mission to Delhi as they research the local area and develop a brief for the charity and will also be running focus groups and workshops with children from the existing schools.
Fleck said: "I'm excited at the prospect of being able to make a difference, and how this could shape our future careers, and maybe even inspire others."
The group will also be writing a
blog
documenting their experiences.
Back to August 2010