RIBA criticised over planned architect switch penalty
August 20 2010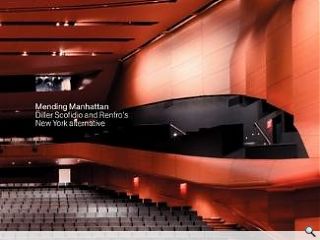 The Royal Incorporation of British Architects are hoping to clamp down on the practice of some developers who acquire big name architects to boost their chances of planning permission, only to ditch them for a cheaper practice once this is obtained.
The proposal would form part of the Section 106 legal agreement which binds every planning permission with the money paid to the original design team to ensure no "dumbing down" of the design takes place.
The measure hasn't gone down too well with developer bodies however, who see the right of clients to choose architects as they see fit as being fundamental to the profession.
Liz Peace, director of the British Property Federation, says: "Choosing – or changing – an architect is as personal a decision as choosing one's partner."
Others see the proposals as self serving to the interests of larger practices pointing out that any genuine concern about "dumbing down" would be best tackled by ensuring schemes are unaltered rather than focus upon the design team.
Current legislation allows local authorities to intervene if the conditions of planning permission are not properly complied with.
Back to August 2010