Fraser calls for new council house construction
|
Send to friend
May 17 2010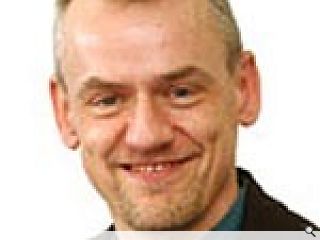 Writing in the Sunday Herald architect Malcolm Fraser has queried the likely recipients of the Scottish Government's "National Housing Trust" largesse, a body set to inject £130m into the house building sector.
In targeting "shovel ready" schemes from volume builders Fraser warns of a "back-to-business-as-usual, no-strings-attached bailout for our house building industry."
Fraser vividly depicts the prevailing form of residential construction over the past decade as "suburban diddy-boxes, car-dependent and decorated by the sort of pediments, half-timbering and carriage lamps that the industry itself, revealing their contempt for the public, refers to as 'gob-on's'" and "'stylish urban living', meaning lumpen flats with bolted-on, sticky-out 'Juliet' balconies jutting into our bitter winds and car fumes."
Unimpressed by housing minister Alex Neil's assurances that only schemes which are "likely" to meet the 2007 Scottish Building regulations will be funded Fraser rounded: "Big deal! So the only requirement for those diddy boxes and urban lumps is that they are "likely" to meet the bare, lowest minimum technical standard. The bar could hardly be lower, and my heart sinks at the dismal poverty of our aspirations."
Fraser also lambasted the circumvention of an army of publicly funded watchdogs which have been left toothless in the face of these changes.
Instead Fraser wishes to see this money allocated toward the construction of a new wave of council housing which "actually creates communities – not pediments and wiggly streets, but awareness of sunshine, south-facing living rooms that open into gardens, public places for our kids to play and places to meet, and engage with, our neighbours."
Reform of VAT was also in the architects sights with Fraser wishing to make the refurbishment of existing housing stock more cost effective in relation to new build.
Back to May 2010