Heatherwick unveils double decker prototype
|
Send to friend
May 17 2010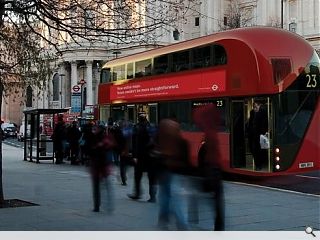 A curvaceous new double decker is set to grace the streets of London come the Olympics after Transport for London unveiled Thomas Heatherwick designs for a 21st century Routemaster.
The red icon is being given a green makeover rendering it 15% more fuel efficient than existing hybrid buses and quieter to boot.
Lightweight materials and extensive "swooping" glass are designed to make the interior light and airy whilst picking out two staircases.
Two doors will aid speedier boarding and an open platform, the defining feature of the old Routemaster, is to be reinstated for a hop on, hop off service.
Wrightbus are working on a prototype to be delivered early next year with the new fleet entering service from early 2012,
London mayor Boris Johnson expects to eventually have "hundreds" of the vehicles operational.
Back to May 2010