Murphy back for Haymarket round two
|
Send to friend
April 7 2010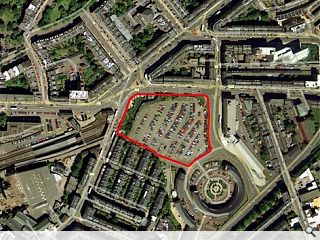 Richard Murphy Architects are working on a revised design for the Haymarket, Edinburgh, after the previous scheme for a 17 storey hotel tower was withdrawn.
That design had been strongly criticised by UNESCO for adversely impacting upon the Edinburgh's World Heritage sites but Tiger Developments are keen to come back for a second attempt.
It was a watershed moment in the eternal battle of heritage vs. modernity and all eyes will now be on the practice to see whether they stick to their guns in reaching for the skies or kow tow to history.
The practice will submit a planning application "in due course."
Back to April 2010