St James Centre redevelopment raises tenancy fears
March 29 2010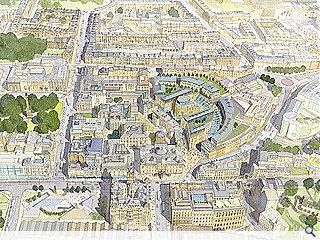 Fears have been raised over the vibrancy of Edinburgh city centre with the news that the St James Centre is to shut for four years following the January 2012 sales.
More than 50 stores will make way for Henderson Global Investors St James Quarter but during the construction period these shops are likely to be lost to the city with few thought likely to take up the offer of temporary relocation.
Critics want a strategy in place to entice retailers to remain in the city centre and thwart any further drift toward out of town centres.
Many shops in the centre are near the end of their tenancy or have "development break clauses" in their contracts meaning that leases can be terminated without compensation or relocation options.
Even where temporary relocations are offered stores are likely to hold out for permanent options.
Councillors are keen to push ahead with the project, which they hope will revitalise the eastern end of Princes Street, stating that John Lewis will remain open throughout and that many of the brands involved are represented elsewhere in the city.
Back to March 2010