Australia unveils 3D urban visions for Venice Biennale
March 30 2010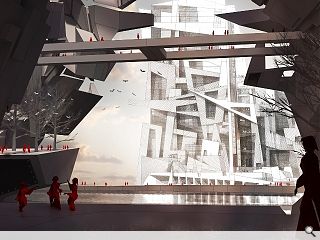 The Australian Institute of Architects has made its final submissions to the 'Now + When Australian Urbanism' exhibition for the Australian pavilion at this years Venice Biennale.
The 'when' component of the two part exhibition will showcase 17 architecture practices' futuristic urban visions of Australia in 40+ years time.
Shown using a new form of 3d stereoscopic technology visitors will be able to move around these urban scenes and experience the urbanised worlds from different perspectives.
Amongst these is 'The Fear Free City' by Justina Karakiewicz, Tom Kvan and Steve Hatzellis, which depicts a future free from crime and anti social behaviour.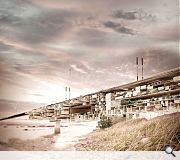 Island Proposition from Scott Lloyd, Aaron Roberts & Katrina Stoll embodies a "hyper connected spine infrastructure"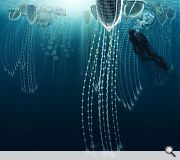 Ocean City from Arup Biomimetics depicts a city of specialised organisms
Back to March 2010