Edinburgh reveals plans for 15,000 seat arena
March 16 2010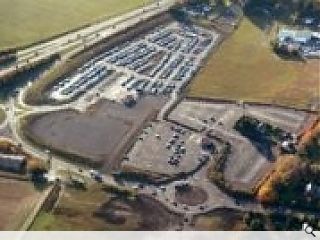 Plans have been unveiled for an indoor concert hall in Edinburgh to rival the SECC in Glasgow.
Land adjacent to Edinburgh airport at Ingliston will be safeguarded for the facility which would have a capacity of up to 15,000 and be served by a proposed Gogar transport hub.
Edinburgh City Council is working with New Ingliston Ltd on the plans which would form part of the firm's ongoing pursuit of an international business district on 240 acres of land between the airport and RBS headquarters.
The Royal Highland Showground currently have separate plans to extend their own 10,000 capcity venue to 16,000 and Glasgow is in process of constructing a 12,500 seat arena at the SECC, raising fears of over supply.
Back to March 2010