Dunlop bridges Atlantic with Kansas address
March 9 2010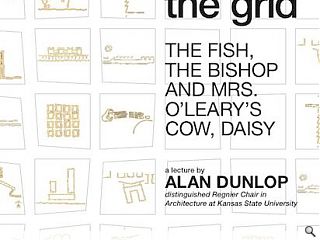 Alan Dunlop is to give a lecture at Kansas City Library today in his role as the Regnier Chair at Kansas State University.
The gm+ad partner will deliver a summation of the work of the practice and the development of Glasgow in a talk entitled 'Teasing the Grid: The Fish, The Bishop and Mrs. O'Leary's Cow, Daisy'.
Summarising the city's development from the medieval times to the Victorian age Dunlop will trace parallels between the city and its North American contemporaries, outlining a shared built heritage which straddles the Atlantic.
Dunlop is the first UK holder of the
Victor. L Regnier Chair of Architecture
and succeeds such international architects as Hiroshi Hara.
Back to March 2010