Aberdeen's Marischal College gets Spring clean
March 9 2010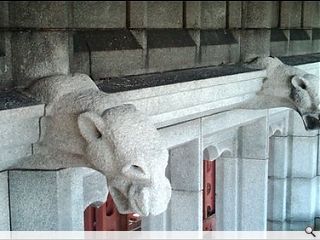 Marischal College, Aberdeen, is set to sparkle once more with ongoing refurbishment work seeing the historic granite façade receive a welcome Spring clean.
LaserClean are busily soaking the world's second largest granite structure with an Historic Scotland approved grit slurry mixture in a bid to remove a cloak of soot and grime which has draped the landmark for a generation.
40% of the cleaning process has now been completed allowing leopard head details to be observed as though brand new.
Re-pointing of the stonework will follow the cleaning process as works continue on the Holmes Partnership's remodelling of the former college accommodation into Council offices.
Back to March 2010