WWF wrestles with brownfield land problem
March 9 2010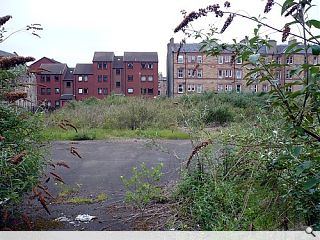 WWF Scotland has voiced concern over the remediation cost of contaminated land in light of recession and 10% hike in planning fees next month.
The environmental campaign group points out that there is now more derelict land in Scotland than at any point since 2002 whilst the pace of reclamation has slowed to a seven year low.
This failure to utilise brownfield land is placing additional pressure on greenfield sites which are falling prey to developers through being both easier and cheaper to build on.
In response the charity is calling upon the government to incentivise developers to stay away from virgin land, despite the cash strapped nature of the nation's threadbare purse.
Glasgow, North Lanarkshire and North Ayrshire account for a third of 10,863 derelict hectares in the country, with the 12 largest sites accounting for just over a quarter of the total area.
The largest of these sites, the former Royal Ordnance site at Bishopton, Renfrewshire, accounts for 708 hectares alone.
Image taken by
Graham Chandler
depicts Polwarth, Edinburgh.
Back to March 2010