Game on for macmon at Gartmore
February 10 2010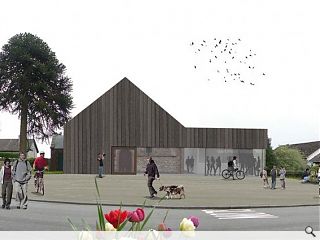 Macmon architects in collaboration with McMullen Consulting have applied for funding to build a community hall in the village of Gartmore, within the Loch Lomond and Trossachs National Park conservation area.
This follows a successful competition entry for Gartmore Village Hall Development Group to replace an existing hall in the historic Free Church.
The community felt that this 1847 building no longer met a range of social, recreational and artistic requirements.
Macmon's winning design will integrate features of the existing building into a contemporary new build which will accommodate a business hub, community café, history resource and arts venue.
Back to February 2010