Homes for Scotland fret over "jaw dropping" fall in construction
February 9 2010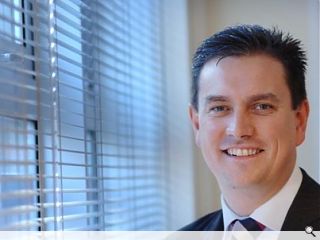 Homes for Scotland, an umbrella organisation for the private housing industry, have warned that the housing sector is facing its worst crisis since WWII with "jaw dropping" in the volume of private housing starts.
The volume of private housing constructed in the Edinburgh region showed a precipitous 90% collapse with Glasgow faring little better with an 85% meltdown.
Despite recent signs of stabilisation supply is now said to be touching a post war low, casting a pall of doubt over the Scottish Governments target of constructing 35,000 new homes a year by 2015, a level which may not now be reached till 2025.
The housing industry is calling on the UK government to introduce a mortgage indemnity guarantee, reform of stamp duty and an obligation placed on state owned banks to lend to first time buyers to alleviate this situation.
Jonathan Fair, chief executive of the homes agency stated, "We have relied too long on rhetoric about slowly increasing lending levels delivering tangible improvements in this area and need real substantive results now."
Back to February 2010