Govanhill goes downhill
February 9 2010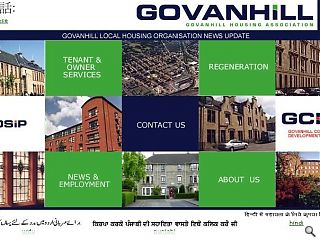 Govanhill Housing Association is calling for urgent Government intervention for the Glasgow ward in light of escalating social, physical and environmental concerns.
Slum landlords are being blamed for deterioration in the area which now suffers from fly tipping and an infestation of rats, cockroaches and bedbugs.
In addition an influx of eastern European Roma people has seen the population of the area balloon by 50% to around 16,000 people, contributing to extreme overcrowding.
The problems are being exacerbated by rogue unregistered landlords who are failing to carry out essential repairs.
One landlord, Mohammed Aslam, was found to have been letting out one flat with no hot running water to four adults and seven children.
Such is the scale of the problem that the local housing association believes the situation now exceeds Glasgow City Council's ability to manage.
Govanhill has been recipient of £3m in housing grants from the Council in recognition of its particular problems with major repair works underway at five addresses.
Financial constraints are likely to see an erosion of the Council's ability to fund future repair in the area however.
Back to February 2010