End of the road for A listed Glaswegian garage?
February 8 2010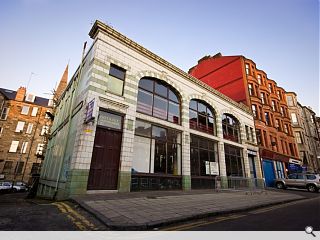 Glasgow City Council are set to decide today on a controversial planning application to demolish the rear of an art deco styled garage in Glasgow's west end for housing.
It follows a prior 2007 attempt to demolish part of the historic structure, believed to be one of the first examples globally of a multi storey car park.
Owner Arnold Clark and architect firm Keppie want to construct new residences in the body of the structure and will spend £1.5m restoring a feature enamel tiled façade. It is argued that the shell of the structure is structurally unsound.
Though recommended for approval campaigners have vowed to fight the plan, arguing that the garage can have a viable future if funding can be sourced for repairs.
Image taken by
Ben Cooper
.
Back to February 2010