Bute islanders see wood in the trees with land purchase
February 8 2010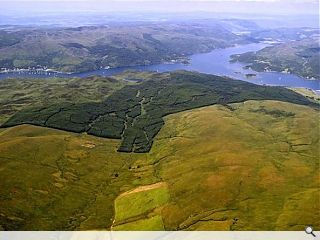 Residents of the island of Bute are voting on the purchase of 2,000 acres of land from film director Richard Attenborough, the largest ever such ballot in a community buy out proposal.
Campaigners believe that by purchasing Rhubodach Forest they can promote eco tourism on the site by improving access for walkers, mountain bikers and horse riders.
Wood from the forest would be harvested to provide carbon neutral heating for island homes.
Bute Community Land Company has been established by proponents to persuade islanders of the merit in such proposals.
Several stumbling blocks remain to be hurdled in any purchase however, notably enticing a majority of the 5,000 islanders to vote to legitimise any positive result and to raise £1.4m, primarily through public grants and loans, to proceed with the purchase.
Back to February 2010