Edinburgh schools trio unwrapped
December 22 2009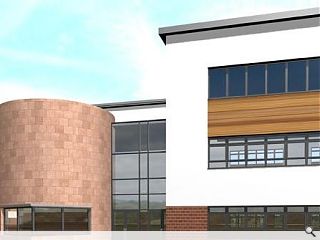 A trio of luxury school buildings are about to be unwrapped in Edinburgh this January 11 as replacement buildings for the city's Tynecastle, St Augustine's and Forrester High Schools.
Forrester and St Augustine's are segregated non denominational and Catholic schools that sit side by side but will share a purpose built theatre, indoor swimming pool and rooftop terraces.
Tynecastle High boasts a Greek style amphitheatre in the playground for open air study, two large games halls, a 250 seat auditorium and a rooftop greenhouse for biology lessons.
A waste heat recovery system has also been installed to take advantage of surplus heat from the nearby North British Distillery, providing heating and hot water for the school.
Tynecastle is the centre of some controversy with Hearts Football Club wishing to demolish the historic B listed 1912 school building to expand their stadium.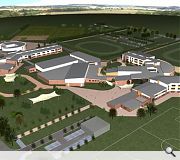 Forrester High has been built under the PPP2 schools building programme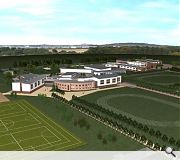 Rooftop terraces will provide views out across Edinburgh
Back to December 2009