Caltongate site could be given over to temporary uses
December 22 2009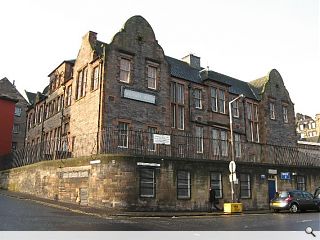 Council owned buildings on Edinburgh's Caltongate site could be given a temporary lease of life under plans currently being drawn up, including the C listed Canongate Ventures.
Investigations are underway to determine whether the mothballed site could be used to provide temporary council housing or homeless accommodation in addition to short term office rentals.
Developer Mountgrange had hoped to deliver a mixed use masterplan for the site but was forced into administration before this could be delivered.
Administrators Deloitte are reluctant to grant permission for such measures whilst bids from six potential developers are being assessed.
It is a sign of the times that such a grandiose vision should fall so far and evidence that the site could lie dormant for a considerable period of time.
Image taken from
Independant Republic of the Canongate
.
Back to December 2009