BDPs Buchanan Galleries in doubt
December 21 2009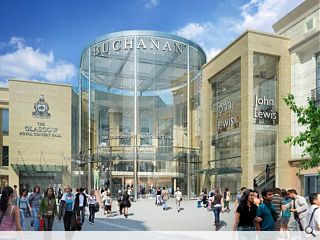 Doubts have been cast upon Land Securities ambitious plan to double the size of Buchanan Galleries.
An innovative financial model called tax increment finance is being looked at where money could be borrowed from Glasgow City Council and secured against future business rates.
However GCC have been forced to reconsider this arrangement in light of a scaling back of expected future business growth.
Land Securities state that it is still "very early days" with progress reliant upon the commercial property market.
The news has been greeted positively by some who view a diversion of investment from Glasgow's retail streetscapes to the mall format and enclosure of its Buchanan Bus station as too heavy a price to pay for the investment.
All parties have yet to reach conclusion on the best way to proceed however and discussions will continue into the New Year.
Back to December 2009