Towering inferno engulfs Glasgow multis
December 16 2009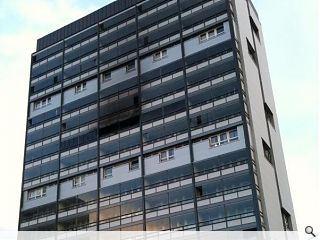 A major blaze has torn through a recently refurbished tower block at Waddell Court in Glasgow.
One elderly resident died in the fire which affected the tenth floor of the property in the early hours of the morning. Two women remain in hospital being treated for smoke inhalation.
An open veranda allowed the fire to spread to an adjoining flat but was subsequently contained. Heavy smoke damage though has
3Dreid had refurbished all four blocks just this summer, a £5m scheme to provide new balconies, entrances, insulation and overcladding.
Emergency services remained on site this afternoon.
In July six people died when fire took hold of a block of flats in london's Camberwell district.
Back to December 2009