Paterson reveal feasibility study for Edinburgh housing
December 14 2009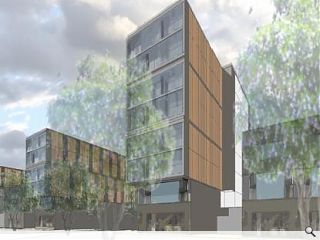 Paterson Architects have been commissioned to undertake a feasibility study for a large scale housing development in north east Edinburgh.
Over 200 homes including ground floor maisonettes and town houses with front and raised rear gardens together with a range of one, two and three bed apartments are planned.
A high density will be adopted by the masterplan with each aspect configured to individually address its context. This includes a formal park, streets and open horizon.
Traditional tenemental features will be adopted including projecting bay windows alongside glazed winter gardens and balconies.
Off site prefabrication will be utilised wherever possible.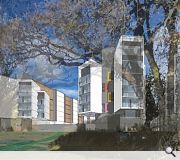 High density homes contrast with surrounding greenery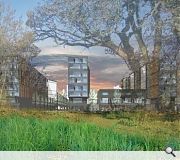 Some of the blocks will rise to eight stories in height
Back to December 2009