JA&W promote overdue Gallacher statue
December 14 2009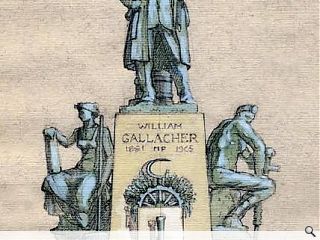 Jewitt Arschavir & Wilkie and Alexander Stoddart have been selected by the William Gallagher Monument Charitable Trust to restore the eponymous memorial on Paisley's High Street.
Described as a trade unionist, freethinker, revolutionary, working class representative and parliamentarian Gallacher was a prominent supporter of leftist causes throughout a modest life in Paisley.
To commemorate this life planning permission has been granted for the erection of a monument in the heart of Paisley town centre.
It will depict Gallacher in the guise of his earlier activism alongside an Edwardian mill girl and a Fife mineworker to represent the struggle for workers rights. Each figure will be cast in bronze and set atop a masonry plinth.
An appeal has been launched to raise the £300k necessary to bring the project to fruition.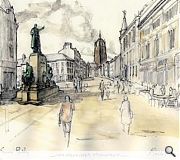 The monument will be adorned by an escutcheon of hammer, gearwheel, corn-sheaf and sickle
Back to December 2009