Rutherglen High St is unlikely web hit
December 14 2009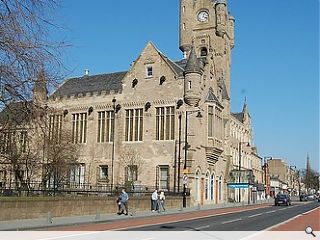 An unlikely web cam favourite has emerged in the form of
Rutherglen High Street
after the unglamorous Glasgow suburb was short-listed for the world's most interesting web cam view.
Surfers around the world are able to sample the delights of such attractions as the local off-license, a betting shop and discount grocers in the amazing scenes being beamed globally.
Excitement peaks at chucking out time when a blurry glimpse of late night revellers can be viewed staggering home.
EarthCam editor Justin Camerlengo explained the decision. "The Main Street cam in Glasgow is a pleasant escape from Main Street USA. It is different in appearance but maintains a universal feeling."
Back to December 2009