Aussie architect rolls the dice on new home
|
Send to friend
October 2 2009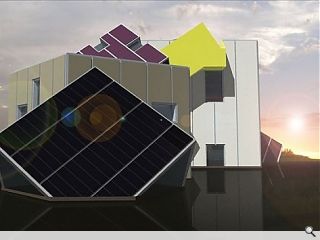 Not so square Australian architect Shane Hendriks of Advanced Building Constructions has concocted a unique box of tricks in Port Elliot, South Australia, after rolling the dice on a three bed family home with a difference.
Shifting, twisting and contorting that most banal of building forms, the box, Hendriks has crafted a series of interconnected spaces housed within five sequenced rooms, each rotated round from the next in a rolling set of accommodation.
Constructed using a steel frame and aerated concrete floor the pad manages to combine practicality with a sense of fun, even if this individual solution doesn't find favour with all. A spokesperson for the Royal Australian Institute of Architects felt the jury was still out on the design saying: "Time will tell".
An internal fit out of the property is ongoing but is sure to send interior designers into a spin with its wild angles and obtuse walls.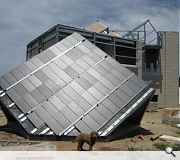 Back to October 2009