Chorus of protest greets Perth incinerator plan
|
Send to friend
October 1 2009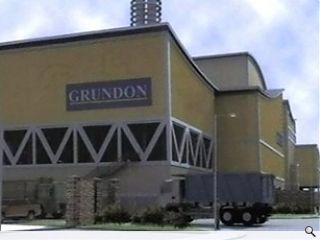 Plans for a waste to energy incinerator in Perth by Grundon Waste Management are stoking controversy from hot under the collar locals calling for the plans to be extinguished forthwith after planning officials granted it outline consent.
In tune with these views is film maker Ro J Goodwin who has composed folk-rock anthem 'It Was Madness', a not so subtle sonic slugging designed to further fuel protests against the plant plan.
Containing such unforgettable lines as "When you burn certain articles, the smoke contains nano-particles" the single is certain to get up the noses of both Council and Grundon whether or not it sets the charts alight.
Goodwin will serenade the political establishment with an impromptu acoustic version of the musical treat outside the Scottish parliament at 1pm today.
The song can be previewed here:
http://www.wix.com/itwasmadness/RoJ
.
Back to October 2009