Funding sought to repair Burrell roof leak
February 9 2009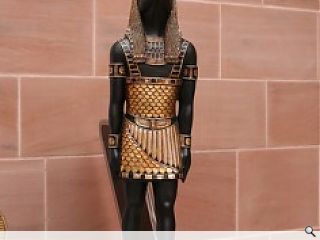 The director of the British Museum, Neil McGregor, has called upon the Scottish Government to pull the purse strings to support Glasgow's art galleries.
Presently Glasgow is responsible for all its international collections and receives no central funding.
The comments come as McGregor visited the Burrell ahead of a British Museum touring exhibition. This granted the national museum director opportunity to see at first hand the poor state of repair of the Burrells roof, which has recently prompted urgent calls for action to address a series of leaks.
McGregor remarked: "The state of the Burrell Collection building is a concern for everyone. It is one of the great museum buildings of the last generation. It is so brilliantly designed for that collection."
The furore was exacerbated after Scotland's public coffers were emptied to the tune of £12.5m to retain a Titian painting in Edinburgh. Ill comparison was made by Liz Caneron, chairwoman of Culture and Sport Glasgow, to the previous Conservative administration which stumped up 50% of the museums build costs back in the 1980's.
A Scottish Government spokesperson insisted that the Burrell receives £1.23m a year to manage its collection but: "core funding for the Burrell Collection, as with other non-national institutions across the country, is a matter for the relevant local authority."
Back to February 2009