It's five alive for "Mega Campus"
February 6 2009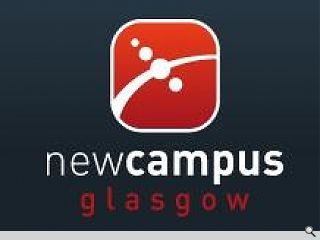 New Campus Glasgow Ltd has finalised the shortlist of five architect-led design teams who will develop a £300 million integrated campus over two sites for the 50,000 students and 2,000 staff of Glasgow's four city centre colleges – Central, Metropolitan, Nautical and Stow.
Still in the running – and down from a long-long-list of almost 50 teams who submitted pre-qualification questionnaires- are the following:
• Archial (formerly SMC Group, with Will Alsop)
• Atkins (with Michael Laird Partnership)
• BDP
• Hopkins (with Bennetts)
• RMJM (with Frank Gehry)
The brief for the successful team will be for a design that delivers on a number of fronts:
- Impact: create buildings on a scale and style that inspire, enhance profile, and make a positive contribution to Glasgow's urban landscape
- Cost: whole life value for money, good use of space, efficient
- Functional: easy to access, easy to navigate, fit for purpose
- Flexible: future proofed – able to grow, contract and adapt
- Sustainable: environmentally, socially and economically
- Deliverable: buildable and managed in a manner that protects 'business as usual'during the development period.
Christopher Littlemore, Chief Executive at Archial Group, commented on their selection: "I am confident that we can deliver a cutting-edge campus through our combined experience in the education sector, the international skills of Will Alsop and our strong regional presence in Scotland."
"The co-location project will see existing college buildings demolished, sold on or refurbished," said Iain Marley, Programme Director. "Landmark new buildings will emerge on existing college sites: City Campus on north Cathedral Street – current home of Central and Metropolitan's old 'Food Tech' building; and Riverside Campus on Thistle Street and the Clyde – current home of Glasgow College of Nautical Studies."
The four colleges will share premises and services across the two sites and continue business as usual during the construction period which will begin in 2011. The successful architect-led design team is due to begin work in June 2009.
Back to February 2009