Burns visitor centre to inspire a new generation of creatives
February 27 2023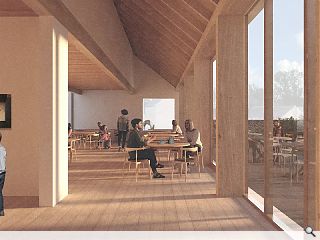 A rundown farm built by Robert Burns where some of the poet's most famous works were written is to be saved by a charity.
The Ellisland Trust propose to develop Ellisland Farm on the banks of the River Nith in Dumfries and Galloway into a visitor attraction, by repurposing the farmhouse as a time capsule of eighteenth-century domestic life.
Intended to inspire a new generation of creatives the rural retreat will include outbuildings that play host to workshops and performances and new planting to improve surrounding woodland and fields.
Dr David Hopes, acting chair of the Robert Burns Ellisland Trust, said: "These plans mean we will preserve and enhance the landscape which inspired Burns by improving bio-diversity and enhancing accessibility. There will be opportunities to do that working with partners in the community.
"These plans will save the buildings by conserving them through use, safeguard the important collection and allow many more people to enjoy the site and benefit from it."
A design team including Oliver Chapman Architects and HarrisonStevens propose a new build visitor centre to fund the £500k renovation, including a cafe and exhibition space to showcase some of Burns' prized possessions including manuscripts, a flute and a fishing rod.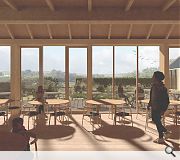 Newly landscaped grounds will improve links to the rural landscape which inspired Burs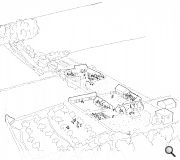 Outbuildings will also be remodeled to accommodate workshops and performances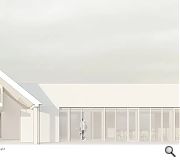 Paying visitors will help subsidise community, heritage and educational work
Back to February 2023