Architecture Fringe, ism and /other plan to surface language & land at the Venice Biennale
October 20 2022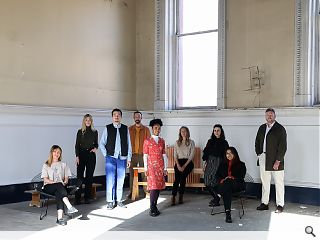 The Scotland + Venice partnership, a grouping comprising Architecture and Design Scotland among other government bodies, has chosen Architecture Fringe, ism and /other to develop a 'collateral event' for next year's architecture biennale at La Biennale di Venezia.
Initial proposals have already been developed for the 2023 showpiece, to be held between 20 May and 26 November under the theme of The Laboratory of the Future. While yet to be made public the project is focussed on three regions of Scotland, exploring how local language can provide insight into how land is utilised in different ways.
Aoife Nolan, co-curator and co-founder of ism explained: "Language provides insight into often overshadowed world perspectives. In this globalised world, local knowledge can make a valuable contribution to wider conversations. As part of the project, the team will be working with communities in different parts of Scotland, where we'll explore how local relationships with the environment can help inform global solutions to the worldwide climate emergency."
Developing a vocabulary of place the initiative will speak up for local issues on a global stage to surface alternative perspectives on the issue of land use and governance.
Back to October 2022