Fountainbridge neighbourhood advances with detailed plans for 464 homes
September 12 2022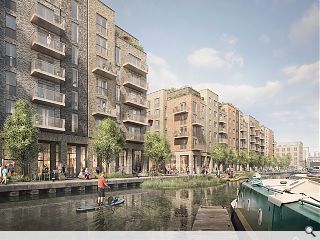 7N Architects have submitted an updated planning application for four residential plots in The City of Edinburgh Council's flagship regeneration project at Fountainbridge, in partnership with Cruden Homes East (Ltd) and Buccleuch Property.
The submission of more detailed information forms part of the pre-development agreement between the Council and the development partners to regenerate the canalside site as a 'vibrant, liveable, neighbourhood' providing 464 new homes, including 40% affordable homes, a community growing space and new civic spaces.
Nicholas Taggart, project leader at 7N, said: "It's been a long road since the original community workshops that 7N facilitated in 2013, but we are excited that the community's vision has taken the next crucial step towards being delivered."
Providing greater clarity on the final massing of the project, as well as materials, public realm and access, the application builds on a 2019 submission to adopt current thinking for the major development site.
Landscape architects Raeburn Farquhar Bowen have developed a largely car-free environment, with the bulk of limited parking located on a basement level below a landscaped deck.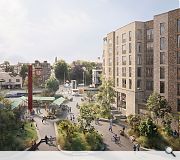 Fountainbridge will emerge as its own self contained neighbourhood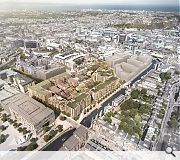 Further phases will be the subject of separate applications
Back to September 2022