Restoration, sports & play lead Inch Park masterplan proposals
August 26 2022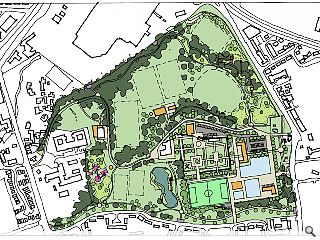 The City of Edinburgh Council has followed up a consultation on its Links Park masterplan in Leith with proposals for the regeneration of Inch Park at Cameron Toll.
Once again led by Atkins the proposed public realm improvements centre on the restoration of the historic Inch House and include provision for new sports facilities and a visitor centre while improving accessibility with new paths, lighting and furniture.
Culture and communities convener, councillor Val Walker, commented: "Of course, masterplans give us a vision – but what will actually be possible depends on local support and on funding.
"The responses we receive will help further develop our masterplan, which funding and resource permitting will form the basis for improvements to Inch Park."
Running through to 28 September the consultation is dependent on funding from the UK Government Levelling Up fund, a decision on which is expected this autumn.
Back to August 2022