Leith Links master plan proposes museum murals & an outdoor gym
June 14 2022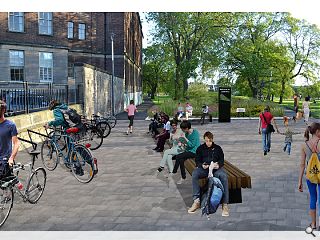 The City of Edinburgh Council has opened a consultation into a decade-long master plan for Leith Links to capitalise on the park's potential for nature, wildlife and activities.
A working group has been established under the city's Thriving Green Spaces initiative to draft proposals for the introduction of wayfinding signage, 'museum murals' and furniture and facilities including benches, bins and toilets.
This forms part of a broader initiative taking in West Pilton Park, Inch park and Inverleith Park.
Councillor Val Walker, commented: "Our parks play host to a wide variety of activity and events each year and Leith Links is one of our premier parks serving a large population. We want to make sure it has everything users need.
"The responses will help shape a finalised concept masterplan, representative of what the community would like to see delivered, which will be brought forward for Council approval and funding and resource permitting will form the basis for improvements to Leith Links over the next decade."
Led by Atkins the draft master plan sets out the potential for additional tree planting and a wildflower meadow as well as the creation of an activity par including an outdoor gym.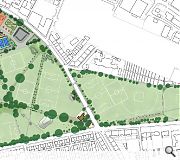 New planting would be conducted in collaboration with the Royal Botanic Garden Edinburgh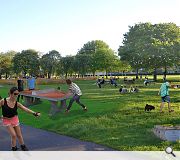 Park furniture would include wheelchair accessible picnic benches and table top games
Back to June 2022