Isle of Benbecula holiday homes embody Blackhouse forms
August 23 2022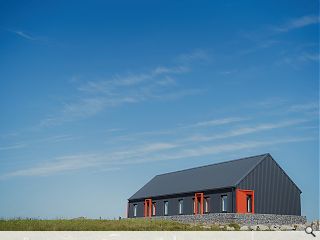 Proctor & Matthews Architects have shown off two recently completed holiday cottages on the Isle of Benbecula in the Outer Hebrides inspired by a traditional blackhouse.
Kirrin Cottages sit in a coastal landscape defined by croft houses, employing black corrugated metal sheeting punctured by boldly coloured window 'hoods' overlooking surrounding grazing land.
Bounded by a stone gabion wall and makes the most of views of the Cuillin Mountains, as well as island wildlife including deer, owls and eagles.
Harnessing off-site construction techniques the pre-fabricated insulated timber frame was assembled on-site with much of the work undertaken by the owner and cottage manager.
The cottages adhere to the Outer Hebrides Design Guide which promotes homes that work with the landscape character of the area.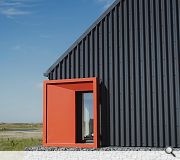 Bright red window 'hoods' frame landscape views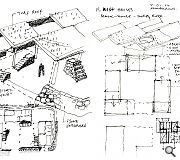 Early concept sketches for the kit house build on the idea of enclosure and architectural fragments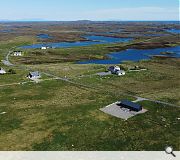 Photography by Maureen Du Preez
Back to August 2022