Edinburgh's Union Canal opens up in a switch from scrap to students
July 22 2022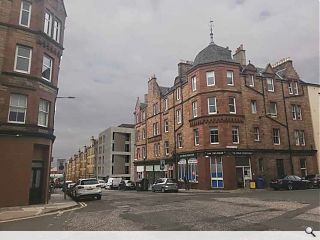 An Edinburgh scrapyard is to be replaced by purpose-built student accommodation under new plans filed with the city planning authority.
A project team led by the landowner and Fletcher Joseph Associates propose to demolish all existing buildings and structures to permit development with publicly accessible routes from both Yeaman Place and Dundee Street to the Union Canal - the latter requiring a stair-bike ramp.
Fronting the canal and extending deep through a tenement backcourt to the rear the site is to accommodate four bedroom blocks fronting an active travel route to the towpath.
As part of the work a small section of the Union Canal wall, a scheduled monument, will be removed for access. In a statement, Fletcher Joseph wrote: "The proposal will look to integrate the remaining sections of the wall into the facade design for the blocks which sit adjacent to it. This is done sensitively on the ground floor by building the structure behind the wall. Above it, the floor structure will cantilever over the wall with a clerestory between to ensure the original wall is clearly defined and highlighted. These sections of the wall will also be cleaned to remove the graffiti and it will be repaired/re-pointed where required following a survey.
"To further integrate the proposal into the context of the canal, it will look to reclaim where possible the removed section of the wall and integrate it into the adjacent blocks by returning it into the site on the ground floor, to create a seamless connection along the canal and through the site."
The development will centre on two-tenement scale blocks by the canal responding to the existing tenement district with two smaller staggered blocks framing a 'mews courtyard' to the rear.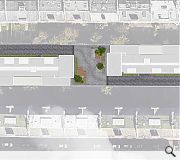 Enhanced public realm connectivity is being touted as a big win for the area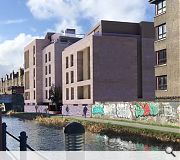 The canal wall will be restored to its original condition as part of the work
Back to July 2022