Hoskins Architects turn to employee ownership amid international restructure
July 19 2022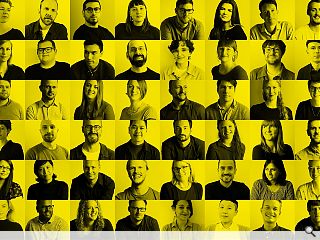 Hoskins Architects has become the latest practice to embrace the employee ownership model as part of a general restructuring to place greater emphasis on its growing international business.
In transitioning to a more collaborative form of governance the practice aims to give all 48 staff members spread between Britain and Germany an equal stake in the future of the studio.
As an employee ownership trust, the practice switches from being run by three individual shareholders to joint ownership by all employees.
Explaining what the structural changes mean in practice Hoskins Architects wrote: "We have created Hoskins Architects Group Limited as sole owner of Gareth Hoskins Architects Limited and our newly established Hoskins Planungs GmbH in Germany, both of which operate under the Hoskins Architects trading name.
"The new German company, based in our studio in Berlin, has now taken on all of the business previously carried out in Europe by our former independent branch office, and is made up of all the same talented, Berlin-based people."
Hoskins Architects follows in the footsteps of AMA Studio; Camerons Strachan Yuill and LUC, with the support of Co-ownership Solutions; Lindsays and Mazars.
Back to July 2022